Consultant Gynaecologist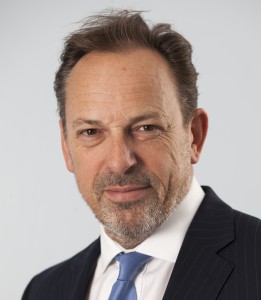 Professor Tom Bourne is chair in gynaecology and research team leader within the Faculty of Medicine at Imperial College London. He is also  honorary consultant gynaecologist at Queen Charlottes and Chelsea Hospital in London with a special interest in gynaecological ultrasound, early pregnancy care and emergency gynaecology. He is visiting Professor at KU Leuven in Belgium. 
Tom has a national and international reputation for his expertise in gynaecological ultrasound and early pregnancy care both in terms of "hands on" clinical care and research. He has extensive clinical research experience in the UK and Europe with  projects that change patient management (for example in the fields of miscarriage, and characterising ovarian pathology). 
He trained at the Middlesex Hospital, University of London and first worked in Obstetrics and Gynaecology at St Mary's Manchester and Gloucester. He also worked on the neonatal unit in Oxford before working as a research fellow and finally lecturer and senior registrar at Kings College Hospital, London. At Kings he set up many aspects of and for five years ran the gynaecological ultrasound and ovarian cancer screening service where he introduced the use of vaginal ultrasonography and colour Doppler into the clinic. In 1994 he moved to Sahlgrenska Hospital at the University of Göteborg in Sweden on a Swedish Medical Research Council (MRC) visiting scientist fellowship. In Sweden he initiated research into ovarian function and extended his experience of gynaecological ultrasound with Seth Granberg. However the main purpose of this move was to train in laparoscopic and hysteroscopic (keyhole) surgery. He wrote his Ph.D. in 1995 on the use of ultrasound and tumour markers for the early detection of ovarian and endometrial carcinoma. Following this he furthered his surgical training working with Olav Istre in Norway and Jan Deprest in Belgium before returning to the UK.
He was appointed as a consultant Obstetrician and Gynaecologist at St George's in 1996. He obtained the MRCOG in 1990 and was made FRCOG in 2003. He was made a Reader in acute gynaecology and gynaecological ultrasonography at St George's University of London in 2005. He was appointed visiting Professor at KU Leuven, Belgium in 2007. In September 2008 he left St Georges in order to continue to pursue his clinical and research interests with KU Leuven and was appointed to the staff of Imperial College NHS trust based at Queen Charlottes and Chelsea Hospital in West London. In 2009 he was appointed visiting Professor and in 2013 he was appointed Adjunct Professor in the Department of Surgery & Cancer, within the Faculty of Medicine at Imperial College London where he is also a research team leader. He was elected President of the UK Association of Early Pregnancy Units (AEPU) in 2015 and in the same year awarded an honorary fellowship of the American Institute of Ultrasound in Medicine (AIUM).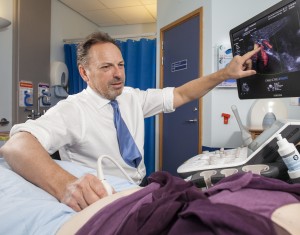 .He has published 7 books and over 420 academic papers in international journals and been invited to speak and chair at numerous international meetings on subjects relating to the use of ultrasound in gynaecology, cancer diagnosis and early pregnancy care. He is immediate past President of the International Society for Ultrasound in Obstetrics and Gynecology (ISUOG), and is a medical advisor to the Ectopic Pregnancy Trust. He acted as expert advisor to NICE on miscarriage and ectopic pregnancy for guideline development. He is immediate past-President of the UK Association of Early Pregnancy Units (AEPU).  He was a member of the Society of Radiologists in Ultrasound (SRU) consensus panel in the USA to develop safe guidelines for diagnosing miscarriage in 2012, leading to a key consensus paper in the New England Journal of Medicine. He sat on the American Institute of Ultrasound in Medicine (AIUM) consensus panel to produce guidelines for diagnosing ovarian pathology in 2014. In 2015 he became one of the few UK clinicians to be elected honorary fellow of the American Institute of Ultrasound in Medicine. He is director of early pregnancy research at  the Tommy's National Miscarriage Research Centre. He is a founder member and now CEO of the International Ovarian Tumor Analysis (IOTA) group. His current research interests relate to the diagnosis and management of miscarriage, the impact of early pregnancy events on outcome of pregnancy, ectopic pregnancy, the diagnosis of ovarian cancer and the characterization of ovarian pathology. He has an H-index of 93 with Google Scholar and 64 with Web of Science. For more information on his research interests see: http://www.imperial.ac.uk/people/t.bourne
Tom Bourne is at the Womens Ultrasound Centre at 25 Harley Street all day every Tuesday. He consults at Parkside Hospital Wimbledon (South-West London) each Monday afternoon as well as every Wednesday evening.