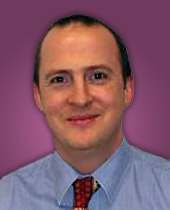 Senior Sonographer
Gordon Cochrane was the Superintendent Sonographer at Central Middlesex Hospital in northwest London, where he ran the ultrasound service for the hospital for 15 years.
He worked closely with the fertility department performing transvaginal scans for baseline diagnosis and follicle tracking. He also set up an emergency gynae and early pregnancy service, which works 7 days a week at the Hospital. He now works part time in the NHS at Northwick Park Hospital and independently in the private sector.
Gordon holds the Diploma of the College of Radiographers and the Diploma in Medical Ultrasound. He trained in ultrasound at the Central Middlesex Hospital and has over 25 years of experience in obstetric, gynaecological, and abdominal ultrasonography.
He has a keen interest in obstetric scanning from early pregnancy problems such as ectopic pregnancy and threatened miscarriage to high-resolution anomaly scans and growth scans in later pregnancy. He also holds the certificate in nuchal scanning from the fetal medicine foundation.