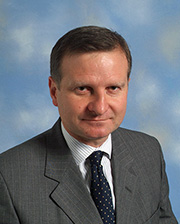 Consultant in Feto-Maternal medicine
Christoph Lees is clinical lead for fetal medicine at Imperial College NHS trust based at Queen Charlottes Hospital having been lead for fetal medicine at Addenbrookes Hospital in Cambridge before moving to London. He is an international authority on fetal assessment and in particular the use of Doppler ultrasound to assess the health of the baby. He trained at Guy's, King's College and St George's Hospitals in London and obtained subspecialty accreditation and the Harris Birthright Unit for Fetal Medicine. His books include Pregnancy Questions and Answers (Dorling Kindersley 1997, 2001 & 2007) and Making Sense of Obstetric Doppler (Arnold 2002). He has contributed to Dewhurst's Textbook of Obstetrics & Gynaecology (Blackwell, 2007, 2012) and co-authors one of the largest free pregnancy question resources on the web. His research papers are on intra-uterine growth restriction, screening and treatment of pre-eclampsia, and prenatal diagnosis. Together with colleagues he runs practical and theory courses in ultrasound and fetal medicine in the UK and abroad in locations such as Peru, El Salvador and India.
Christoph until recently was a member of the sub specialty committee of the Royal College of Obstetricians and Gynaecologists and was the first RCOG National Ultrasound Training Officer. He also runs regular training courses for and chairs the Doppler focus group at the International Society for Ultrasound in Obstetrics and Gynaecology. He sits on the editorial board of the international journal "Ultrasound in Obstetrics and Gynecology" and is Editor in Chief of the journal "Fetal and Maternal Medicine Review". He has authored over 100 peer reviewed papers in the literature.
Christoph consults at the Womens Ultrasound Centre in Harley Street on a Friday afternoon and can advise on all aspects of pregnancy care – and in particular fetal medicine and assessment as well as prenatal diagnosis (including non-invasive prenatal diagnosis).